Category: Release
Tape Release
50 copies – c20 – cover art by JH
Field recording in Sardinia
Produced by Razoof
Order here
Johnny Haway assembled and re-mixed his field recordings he did last year in Sardinia, sounds of (and around) a singing group of faithful bringing back the picture of San Salvatore from a chapel where they all had to flee because of a sudden rain shower to it's ancestral depository, another old chapel.
And there are also mixes with voices from the ether, and from the island of Sardinia and their inhabitants.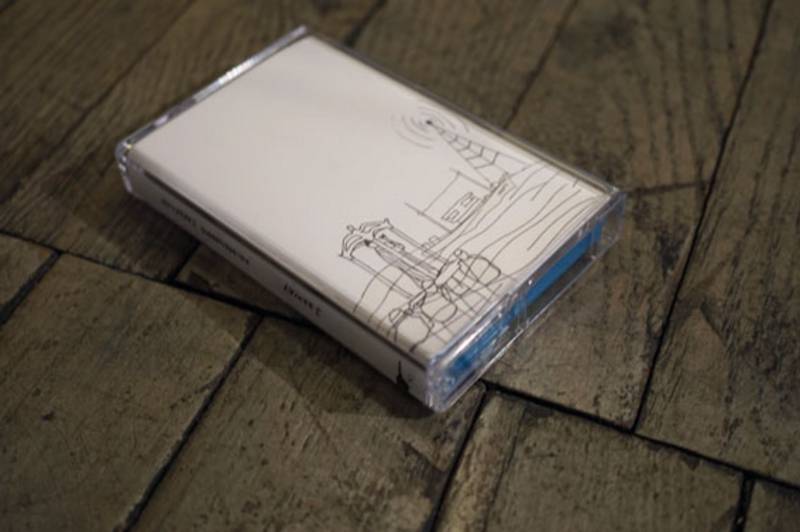 Lato A
Un giorno il simulacro di San Salvatore, come abitudine annuale, fu portato fuori dalla sua cappella in processione. Quel giorno piovve improvvisamente ed i fedeli si rifugiarono, per proteggere il santo, in una chiesa che si trovava in un altro villaggio.
I paesani di quest'ultimo villaggio intrapresero la pioggia come un messaggio divino e sequestrarono San Salvatore e se ne appropriarono.
Una volta all'anno i nuovi proprietari del Santo permettono al simulacro di San Salvatore di ritornare il tempo di un pomeriggio nella sua vecchia cappella, i fedeli celebrano questo evento portandolo sulle spalle intorno al paese, cantando.
Lato B
I traghetto caronte trasporta anime, corpi e spiriti dall'isola dell'isola all'isola.